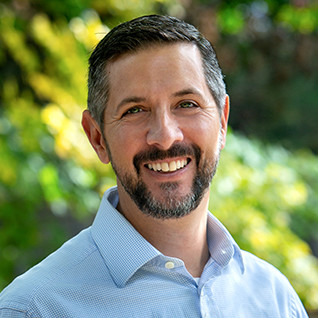 Bill Corrigall
Broker / Owner
About Me
I am a hardworking and motivated individual who takes pride in my ability to help my clients navigate through the ever changing tides of today's real estate market. I graduated from Northeastern University in 1995 with a degree in Psychology but spent my first 3 years studying architecture. Though I continued my education at Boston College, where I earned a Masters Degree in Education in 2000, my love of architecture has never diminished. Prior to beginning my career in real estate in 2007 I spent many years as a teacher at the Perkins School for the Blind. I have always found great joy in being able to make a difference in people's lives and helping my clients buy and sell homes gives me the ability to continue to do so. I fully appreciate the fact that buying and selling a home is a huge financial and emotional experience and I am always willing to go the extra mile to make the process as smooth as possible for my clients.
As an agent who's an expert in Portland area, I bring a wealth of knowledge and expertise about buying and selling real estate here. It's not the same everywhere, so you need someone you can trust for up-to-date information. I am eager to serve you!
Testimonials
Having a competent, reliable, and good spirited real estate agent can be as important as having a good doctor, legal counsel or accountant. Bill demonstrated an unmatched level of dedication, initiative, flexibility and local market savvy for us as we sought to relocate to Portland. He even conducted a few video walk throughs for potential homes we weren't able to visit in person. I've worked with number of agents and none come close to Bill's level of service and commitment. I'm grateful for his hard work as I now love my new house which wouldn't have happened had he not had his finger on the pulse of what has proven to be a very tight real estate market in Portland.
Bill used serious finesse to meet the seller at a price far below asking. Not because the home wasn't worth what they wanted, but because our budget was firm. Very plainly, he negotiated us into a home we only dreamed of owning at the beginning of our search. I don't think there is another house for sale on the Foreside within $100k of what he achieved. The fact that he managed to keep to our hectic 10 day start-to-contract and 28 day closing schedule also speaks volumes!" Jerry and Lianon - Cumberland." "Bill was incredibly patient with me working over several months helping find the perfect home for me. As a first time home buyer, I had tons of questions and concerns that he addressed with skill and a smile. He helped narrow down the town, coached me on pros and cons of a house vs a condo, electric or gas heat, would my giant couch fit, etc. He made a huge life decision a lot easier. Thank you Bill!
I highly recommend Bill as both a buyer agent and listing agent. He had our home under contract within two weeks thanks to his great advice on staging and his excellent promotion of the Open House (which is precisely when our eventual buyers came through). Bill then went above and beyond to help us find a new home of our dreams - and didn't even wince when I decided during inspection that a home we'd gone under contract on was not the right fit. Bill simply said we'd try again, and supported us through the emotional and logistical process every step of the way. Bill and I communicated on a daily - and often multiple times a day - basis and he was always accessible, eager to help, thoughtful, and supportive. You couldn't find a better agent than Bill!